Quantum DUI and Defensive Driving Solutions LLC
Description
Quantum DUI and Defensive Driving Solutions LLC is a state registered and approved DUI and defensive driving school located at 18 Harrell Drive in Garden City, GA.  We offer Risk Reduction (DUI) and Driver Improvement (Defensive Driving) courses weekly.  We also offer alcohol and drug education for parents, and the "420" Marijuana course.  Please call us today to schedule your course. 
Instructors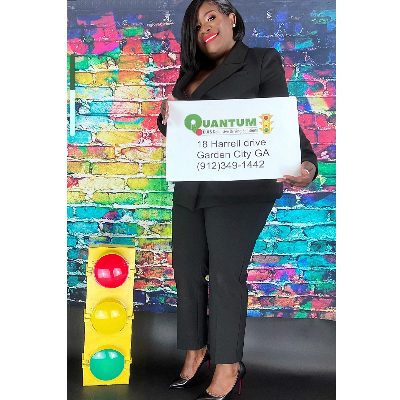 Lynn Seabrook Stevens
Programs and Classes
Most Georgia DUI offenders ( DUI, DUI Less Safe, Drug related charges, etc) are required to complete a Georgia-approved 20 hour DUI/Risk reduction intervention course. Quantum DUI is a Georgia approved curriculum!
Call us today to schedule your class !
912-349-1442




A defensive driving certificate helps in a number of ways:

-A judge or court may order a defensive driving class in lieu of a fine for a ticket (such as a speeding ticket)

-It can reduce insurance premiums as much as 20% with some companies

-It may be required to get your license reinstated

-It may reduce points for moving violations

-Your employer may require you to take this course for employment. Some employers will pay for it!

​

​

The course fee is only $95 for moving violations/court orders and $45 for insurance purposes only.