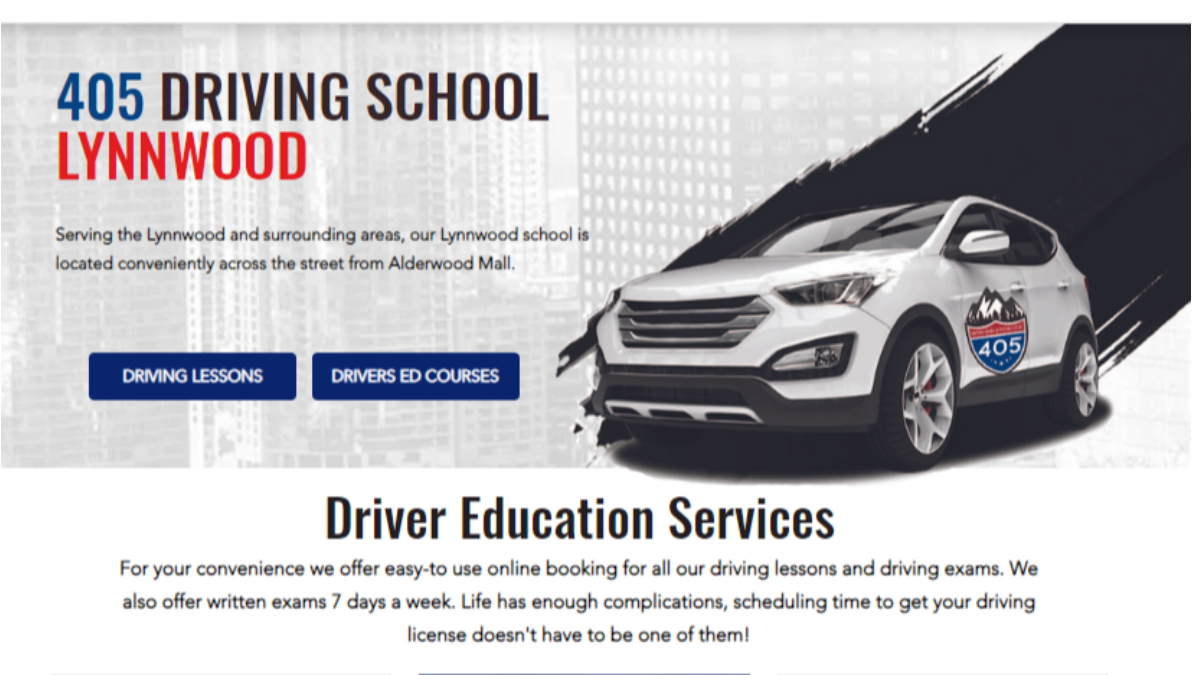 405 Driving School & License Testing Center of Lynnwood
Description
#1 Driving School in the Lynnwood area. Across the street from Alderwood Mall, near Bank of America.
We're your local driving school with our instructors and office staff living in and around Lynnwood. Support your local business.
---------------------------------
Introducing the ultimate driving education course! Our comprehensive program not only equips you with the knowledge and skills you need to become a safe and confident driver, but also includes personalized attention and support to ensure your success.
With our course, you'll receive five one-hour private driving lessons with a certified instructor who will provide expert guidance and feedback tailored to your individual needs. Whether you're a beginner or an experienced driver looking to brush up on your skills, our instructors will work with you to develop the techniques and habits you need to stay safe on the road.
And that's not all - we're also offering a free writing exam with two attempts to help you prepare for the written portion of your driving test. Our exam is designed to accurately assess your knowledge of the rules of the road and help you identify any areas where you may need additional study.
With our driving education course, you'll gain the confidence and skills you need to succeed on your driving test and beyond. Don't wait - sign up today and take the first step towards becoming a safe and responsible driver!
We also provide private driving lessons bundles as well as Knowledge and Behind-The-Wheel Exams.
Instructors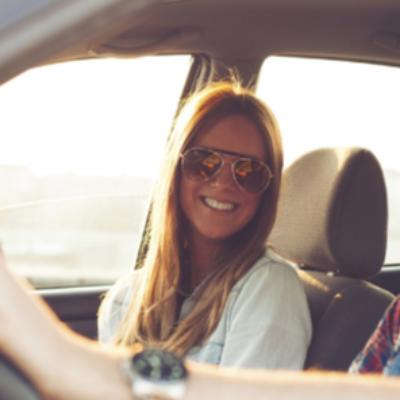 Ofelia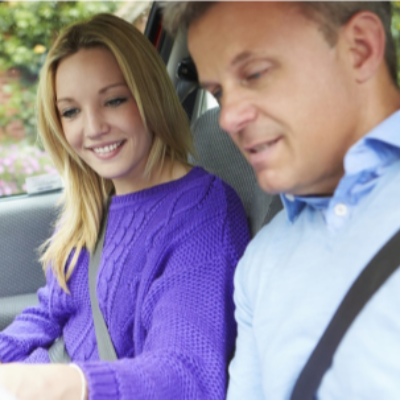 Elisa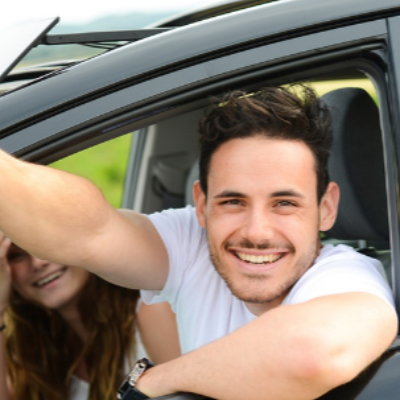 Chris
Programs and Classes
Drivers Education Course

30 hours of classroom instruction
4 hours of simulation training
5 (1 hour) Private driving lessons
Written Exam (2 attempts)
Both Online and in-person classes conducted monthly

We offer private, 1 on 1, driving lessons that are specifically crafted around the driving skills that you want to work on to help you gain confidence on the road.
Private Lessons are great for adults (18 or older) who are preparing for their driving exam, or adults who want a refresher on specific driving skills.
Teens who are looking for a little more support and experience after the Drivers Ed program are also welcome to hone their skills.
Similarly, Private Lessons are great for anyone who has failed a driving exam, and has specific areas they want to improve in before retaking the exam.

We offer private, 1 on 1, driving lessons that are specifically crafted around the driving skills that you want to work on to help you gain confidence on the road.
Private Lessons are great for adults (18 or older) who are preparing for their driving exam, or adults who want a refresher on specific driving skills.
Teens who are looking for a little more support and experience after the Drivers Ed program are also welcome to hone their skills.
Similarly, Private Lessons are great for anyone who has failed a driving exam, and has specific areas they want to improve in before retaking the exam.

6 (60 minute Private Driving Lesson) Bundle