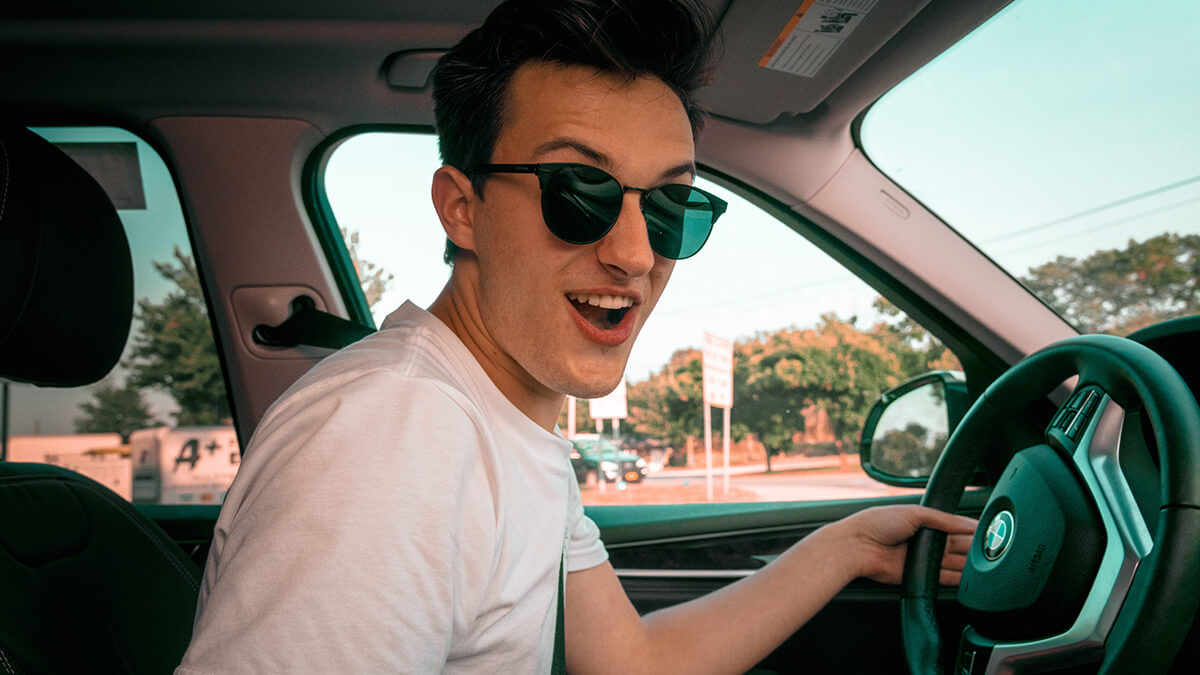 Description
Why Driving MBA?
DrivingMBA is a Scottsdale based Driving School that services clients in North and Central Phoenix as well as most of the East Valley. DrivingMBA's driver training programs are designed to reduce the risk of death and the magnitude of injury and property damage caused by teenage drivers.
We accomplish this through a comprehensive approach to driver training, combining the use of state of the art simulators, on-road instruction and classroom to teach students how to drive through experience in a no-risk environment. Our students develop:
A better understanding of the mental skills required to be safe, responsible drivers
Safe driving habits
Better decision making skills, particularly in hazardous or dangerous situations
A better understanding of personal and vehicle limitations
Instructors

Kathleen Ryan

Devrae Rowan

Dawn Ramirez

Zach Been

Nola Reynolds

Nevar Frank

Eve Ontiveros

Linda Hulverson

Gregory Thompson

Ed Cardona

Art Eckstat

Richard Starr

Zach Benn
Programs and Classes
DrivingMBA prepares teens for the realities of the road through our comprehensive teen driver training programs. We have 3 major components that make up our curriculum. Each lesson and each component builds on the other in order for students to develop basic to more advanced skills. Beginner Simulation Lab – a hands-on classroom where students learn the Rules of the Road and how to apply them while they work on developing their basic skills in a safe and controlled environment. They are learning hand and foot control, steering control, turning, lane position, lane management, and much more. Once they complete their lessons in the Beginner Lab they are ready to begin their on-road instruction. On-road Instruction – we have specific objectives that students need to meet. Our objective is to have students practice between each lesson so that each time we work with them we are able to introduce them to more complex environments and higher level strategic skills. Our on-road evaluation is a comprehensive assessment to determine if a student is ready for solo driving in any environment. Defensive Driving Simulation Lab – an advanced classroom where students are exposed to situations such as head on collision avoidance, tire blow out, weather conditions and much more. These life saving skills cannot be taught on the road, in a skid car or on a closed course.

DrivingMBA caters to students that live with learning challenges. We have experience working with students that have ADD, ADHD, Anxiety, Autism, Asperger Syndrome, OCD, Crohn's Disease, Epilepsy, and Bi-Polar disorder. DrivingMBA offers a safe and nurturing environment for students to learn and experiment with driving in a virtual environment. Our Specialists will provide you with feedback on your student's progress and what it will take to get them road ready. There is growing evidence that teen drivers diagnosed with Attention-deficit/hyperactivity disorder (ADHD) have more collisions than teen drivers without ADHD. Often times parents of adolescents with ADHD find it very difficult to work with their student in developing the skills and the behaviors necessary to become safe and responsible drivers. Students with ADHD and other co-morbidities such as Anxiety, OCD, Panic Disorder present even more challenges and the DrivingMBA staff works closely with students and parents to develop appropriate strategies to address a student's specific needs. We begin the process for a student with special needs in a 1 1 Beginner Simulation Lab lesson. DrivingMBA has Specialist Trainers on staff that will be assigned to your student. They will provide a parent or guardian with a recommendation as to whether a student is ready to begin the process of learning how to drive and a plan for moving forward. This gives a family the opportunity to decide if the timing is right for them. Click here for a letter to parents regarding students with special needs. It is imperative that parents understand the commitment required from both the student and their support system. Call our Enrollment Counselor today at 480-948-1648 to learn more.

Many adults find themselves in need of learning how to drive later in life. DrivingMBA's programs cater to new drivers of any age. Our program combines classroom, simulation and behind the wheel instruction to assist new adult drivers in gaining skill and confidence. DrivingMBA's goal is to create a no-risk, safe environment that enables a new driver to experience every situation imaginable. DrivingMBA's program prepares new drivers for the road ahead by teaching safe driving habits and decision-making skills. Throughout the driving courses they will learn basic driving fundamentals, defensive driving techniques and receive assessments and feedback on their progress.

Our comprehensive corporate fleet driver training programs consist of combinations of Classroom Virtual Driving on the Simulator On-Road Observation & Coaching These programs are designed to reinforce and stress the need for a defensive driving mindset, and to review methods that can be adopted to minimize the exposure to hazardous situations while operating a vehicle at any time, but specifically while at work. Our Driver Training Programs will Engage participants utilizing a multi-media presentation Create better understanding of defensive driving techniques in any participant, at any experience level Better prepare newer drivers for the complexities of driving a company vehicle in a major metro area Incorporate personalized feedback on scanning and reaction time in select programs All of our programs are fully customizable if you have specific driver training needs such as DUI Awareness, Distracted Driving Reduction, Space Management, Speed Management, Hazard Recognition, or other specific emphasis areas, . We also have the ability to conduct individual driver skill assessments.