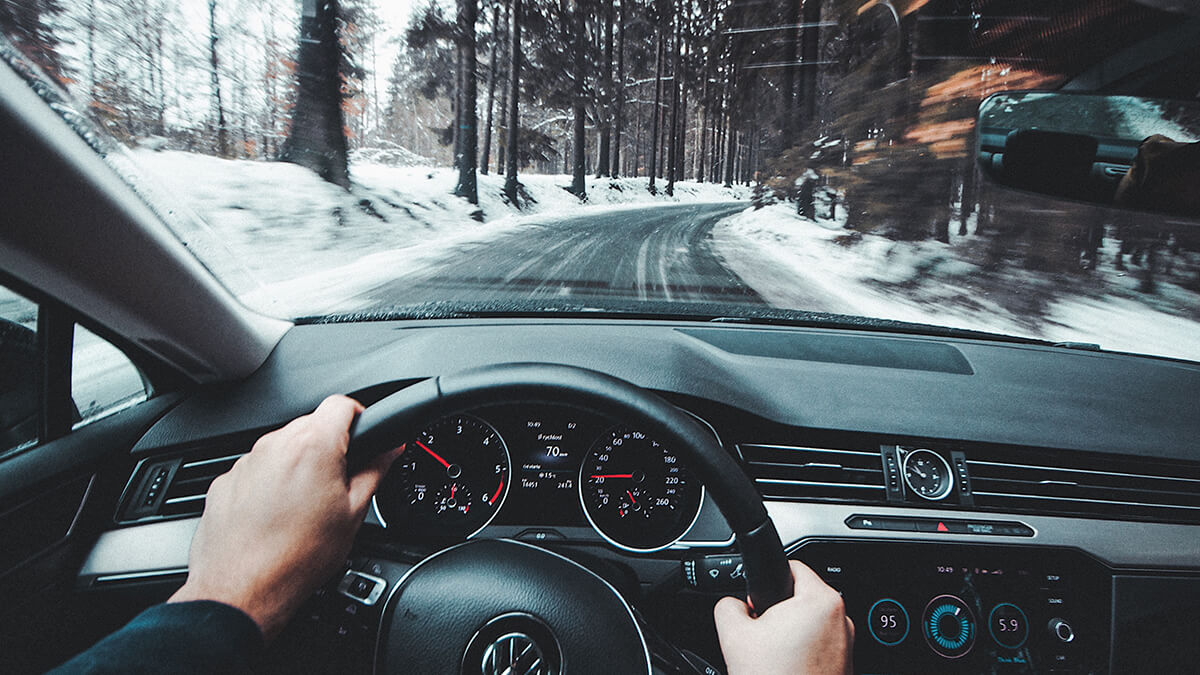 Description
Puget Sound Safety is personally dedicated in going beyond your expectations in all of our training programs to make them the perfect experience for you.
Our purpose as a school is to provide motorcyclists with a way to gain the knowledge and training to become a safe, skilled rider. Being a responsible rider and staying safe begins with getting your endorsement and continues with expanding your skills beyond the basics. Our Motorcycle Care & Maintenance courses give you imperative information about your bike which will help identify disrepair and avoid costly breakdowns or accidents. Advancing your skills by taking one of our Experienced Rider Course, Advanced Street Skills, or Total Control Training is the best way to stay proficient and keep avoid crashes.
Our instructors are here for you when you make the choice to keep learning new skills.
Programs and Classes
Our introduction course is for true beginning riders who want to learn basic riding skills but have not had the chance to experience motorcycle controls or maneuvering skills. Why would I consider taking the Introduction to the BRC? Students consider taking this course, prior to participating in a Basic Rider Course, to have a more successful and positive rider training experience. Our course offers a very low-stress, encouraging, hands-on environment as we introduce you to basic riding components. This training course is provided as a recommended option before taking the Basic Rider Course so that you can gain a head start on the controls, basic skills and have increased confidence. What is involved in this course? The Introduction to the BRC is a four-hour introductory course for beginning riders to offer a comfortable introduction and familiarity of motorcycle controls and basic operation Control familiarization, Friction Zone use, Starting/Stopping, and Shifting. How does the schedule work? The Introduction to the BRC starts in a classroom setting for about an hour. We discuss basic motorcycle concepts, controls, and basic operation. After covering Range Rules and hand signals, we move to the bikes on the range for about 3 hours of on-bike experience and training. As our instructors get to know the students, concerns, and expectations, they cater coaching and support to best help the student. How much does the Introduction to the BRC cost? This course is scheduled to ensure a low student-to-instructor ratio, for only $95.00. What will I learn? The course is designed to help build confidence, introduce basic skills, and offer hands-on practice. Our classroom and on-bike exercises offer practice and experience with Familiarization of bike sizes and styles. Introduction and operation of motorcycle controls. Starting and stopping a motorcycle. Clutch and throttle coordination. Straight line riding -at low speeds. Introduction and operation of shifting gears. How do I sign up? Check the schedule for open availability. Click here to view the Schedule. Once you find a training date you are interested in you may register Online (click the Register Now button next to your training date) Call our office (253) 770-8888 (Monday - Friday from 9am - 5pm) In person at our office (address is at the bottom of the page, or call for directions) To secure your spot you may use your Visa or Mastercard online, over the phone, or in person at our office. After payment is made for your spot we will send you a Confirmation Letter containing dates, times, maps, directions, what to bring, what to expect, and more. Will I get my endorsement? The Introduction to the BRC is an introductory session and not a full length training course. Testing is NOT part of this course. As part of a smaller class, you are offered more attention and focus than a typical safety course A low student-to-instructor class size allows for more individualized attention. Instructors are certified by the Motorcycle Safety Foundation (MSF) and the Washington Motorcycle Safety Program. Instructors are trained and experienced in working with beginning riders in a student-centered, developmental environment. How structured is this course? Exercises are voluntary. Students may opt to participate in any/all. Students may stop riding without penalty or concern. (However, students must meet exercise objectives before proceeding to the next exercise.) There is flexibility in our course that allows instructors to help students who may need more practice, additional riding time, and/or remedial coaching. What kind of gear is required? A parental permission form if under the age of 18 prior to riding. US DOT compliant helmet (small supply is available) Eye protection (glasses, goggles or face shield) Long sleeve shirt or jacket Long pants Sturdy over-the-ankle footwear Gloves that are full-fingered, leather palmed, or motorcycle specific. Preparation for the weather during your course. (rain gear, sunglasses, snacks & drinks, etc.) Where can I buy the riding gear that I need? We recommend that you check out our list of supporting dealerships found on our links page. Each one carries a full line of protective gear and has knowledgeable staff that would be very happy to help you start your riding experience in the right direction. Will I get a lunch break? Throughout the course you will be given short breaks. Typical 4-hour course schedules do not offer an extended lunch break. Please make sure to bring plenty of fluids and snacks with you. Learning to ride a motorcycle safely demands an alert mind. We encourage you to eat prior to your course. We would also recommend a good night's rest before your course date. Do I need my own motorcycle? The Introduction to the BRC does not require you to bring your own motorcycle. We provide training motorcycles (many loaned to us at no expense by the local dealers - please check out our supporting dealerships) for your use. What type of motorcycles will I be riding in the Introduction to the BRC? The types of motorcycles will vary over time. However, here is a list of common bikes used at our locations 250cc Honda Rebel (cruiser) 250cc Kawasaki Ninja (sport) 250cc Suzuki GZ250 (cruiser) 225cc Yamaha XT225 (dual-sport) 200cc Suzuki DR200 (dual-sport) 200cc Yamaha TW200 (dual-sport) 125cc Kawasaki Eliminator (cruiser) 125cc Honda CB125 (standard) Scooters available by request What do I do after this training session? This Introduction to the BRC is an option available for students prior to completing a Basic Rider Course. The purpose here is to get you familiar with motorcycle controls and basic operation and allow you to be ahead of the rest in the next level. After this training your next step is to take the Basic Rider Course, but now with a head start on the controls, basic skills and increased confidence.

What is involved in the class? While in this class, riders will learn the primary controls of a motorcycle and become confident with the fundamentals of starting, stopping, shifting, cornering and slow speed maneuvers. Riders will also learn basic hazard avoidance skills such as stopping quickly and swerving. In the classroom, we will have the opportunity to discuss choices we make as riders, strategies to reduce risk and ways to increase the enjoyment we get out riding. Is this course for true beginning riders? Prior riding experience is not required. The BRC is designed to accommodate the average beginning rider who does not know how to operate a motorcycle. If you are unsure if the BRC is right for you or you want additional time to prepare, consider the Intro to the BRC (I-BRC) as your first experience to riding a motorcycle. The I-BRC is an optional pre-training session designed to build confidence of the basics in a relaxed environment with smaller class sizes.

The Intermediate Rider Training (also known as IRT, formerly called BRC2) is designed for returning riders with riding experience (90 or more days and/or 3,000 or more miles) to take a 1-day training course on smaller sized training motorcycles. More experienced, seasoned riders, can sign-up for this class to fine-tune techniques and mental skills needed for survival in traffic. What is involved in the Intermediate Rider Training? During this one-day course there is a classroom portion to discuss risk awareness and management, preparing to ride (bike and rider), safer street strategies, lane positioning, visibility, cornering, maximum braking, common riding situations and scenarios, such as passengers and cargo, night riding, hills and swerving, and the effects of alcohol and other drugs on riding. We end the classroom portion with a knowledge test. Through the nine range exercises, you will practice techniques of shifting and stopping, blending of controls, managing traction, cornering, swerving and stopping quickly. The course ends with an optional skills evaluation that will waive any DOL testing to add a motorcycle endorsement on your Washington State license.

The Experienced Rider Course (ERC) is designed for the rider with a minimum of 90 days and 3,000 miles of riding experience. Even if you've been riding for some time, there's always something new to learn. Increasing numbers of seasoned riders take this training course annually to hone their skills and fine-tune the mental skills needed for survival in traffic. What is involved in the Experienced Rider Course? During this one-day course you'll discuss with your peers how to balance the mental and physical aspects of safe riding, manage risk, increase visibility and optimize your lane position. The greatest benefit of this course is that you'll spend the whole day at the riding range on your own motorcycle. You'll put into practice the techniques of managing traction, cornering, swerving and stopping quickly. The Experienced Rider Course also covers protective gear, rider responsibility, motorcycle inspection and care, the effects of alcohol and other drugs on riding, and includes an optional skill evaluation and knowledge test that will waive the DOL testing to gain your motorcycle endorsement with Washington State.
Ottavio Mignoli
1 month ago
Melissa DiSpaltro
1 year ago
Bryan Jackson
2 years ago